Fonix Plc
Annual report

for leading specialist in mobile operator payments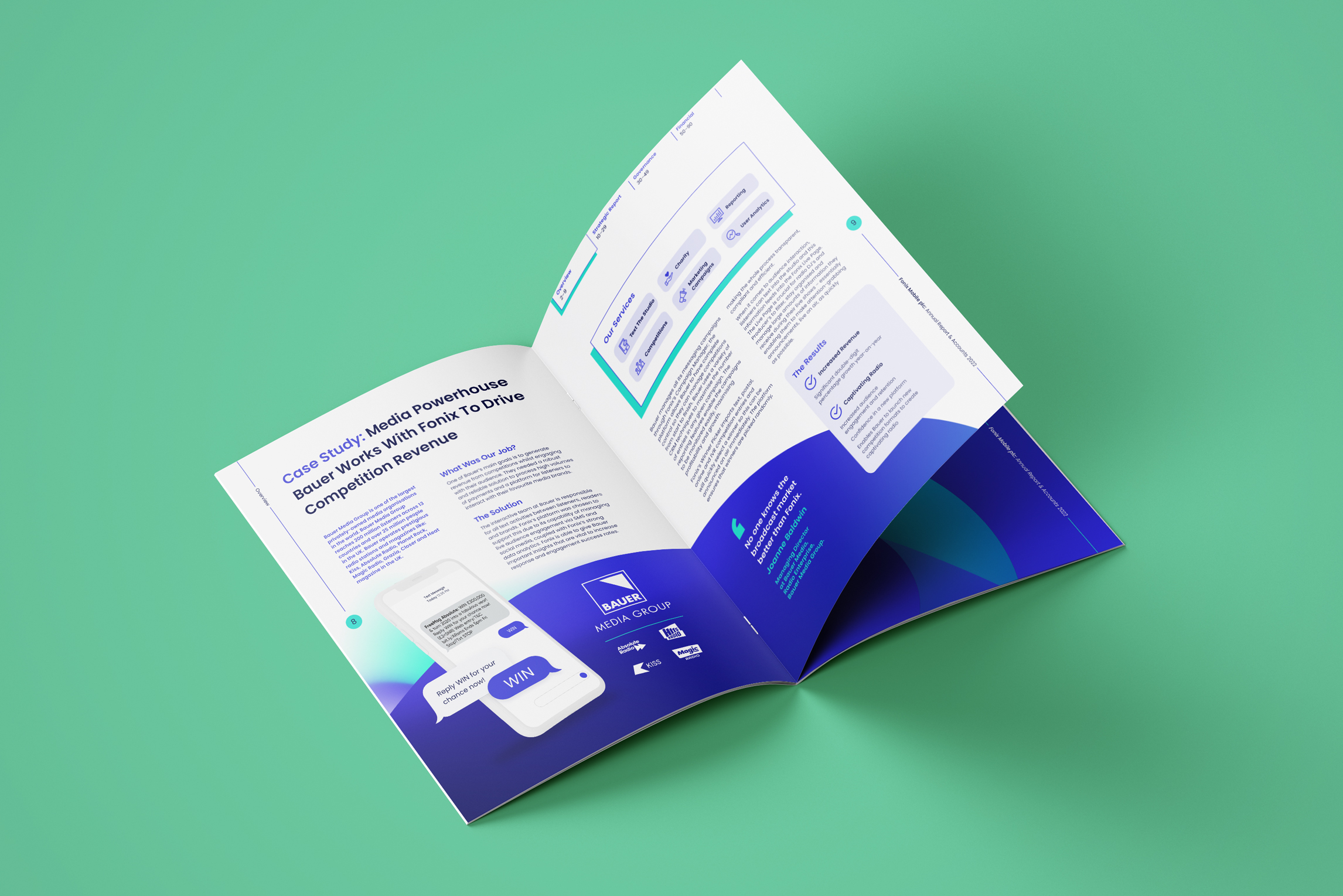 Fonix Plc, a leader in the field of mobile operator payments, messaging, and telephony, recently made its debut on The London Stock Exchange. With high-profile clients such as ITV, Bauer Media, Comic Relief, Children in Need, and Channel 5, Fonix Plc refreshed their brand identity to reflect their innovative spirit, and sought to align their annual report with this identity to demonstrate their dynamic growth and profitability.
What did I do?
I was contracted by Wizzard to lead and invigorate Fonix Plc's annual report design with their new brand identity and structure. The challenge was to use the refreshed brand to create a striking annual report that effectively conveyed its crucial messages. To accomplish this, we needed to reorganize the content, simplify messaging for a stronger design, and incorporate more visually appealing representations of information. To this end, we crafted new infographics to display the information in a clear and impactful manner.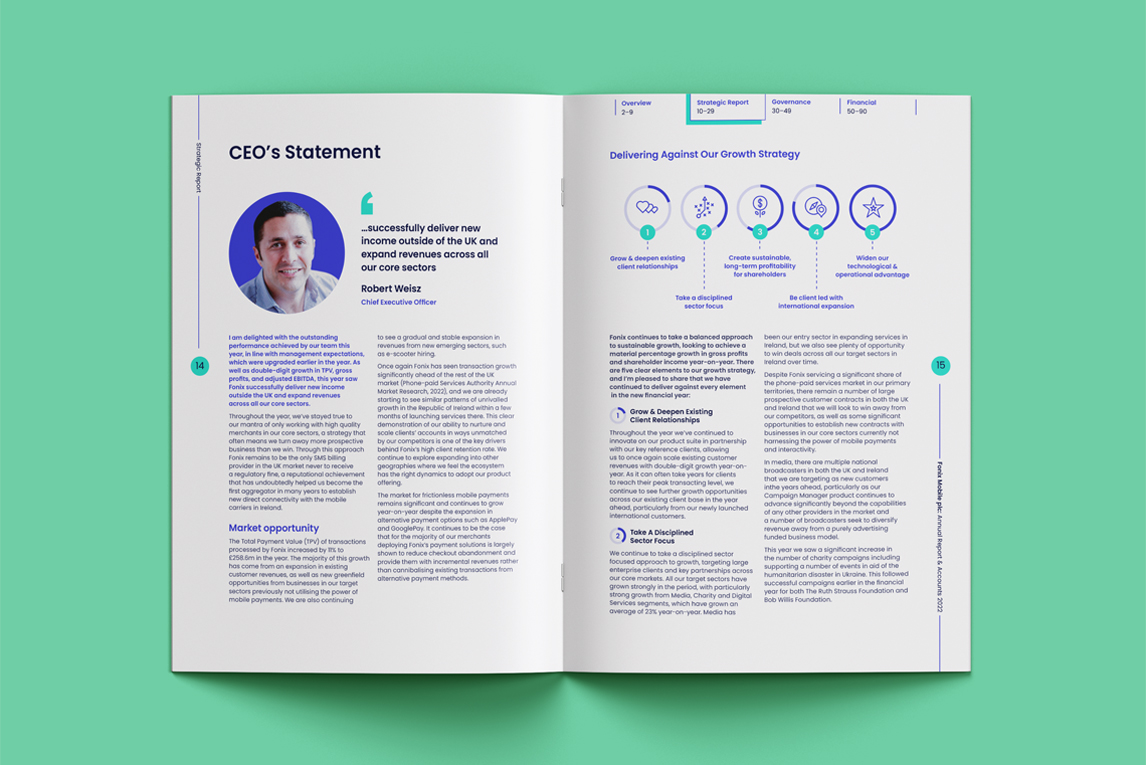 My approach
Drawing upon the resources from the previous brand identity, I reimagined the infographic content to align it with the refreshed brand image. I leveraged the existing set of impactful infographic designs and expanded on them to make the information even more visually engaging. The flexible grid structure offered a solid foundation for a dynamic layout that made it simple to present complex information in an easy-to-grasp and appealing manner. The striking color scheme, featuring gradient tones, acted as a vivid design element that added dimension and excitement to the annual report.
Key outputs
We brought the company's growth story to life through engaging storytelling, demonstrating their ambitious journey and growth throughout the report. Our main objective was to craft content and designs that reflected Fonix Plc's dedication to being a profitable, innovative business.